Constitution and Charter Overview
The Constitution of Canada includes the Constitution Act, 1867, and the Constitution Act, 1982. It is the supreme law of Canada.  The Constitution Act of 1867, also known as the British North America Act outlines Canada's system of government, including the structure of Parliament, the way elections work, the role of the monarchy, the powers of the executive branch, and the division of powers between the federal government and the provinces.  The Constitution Act of 1982, which is dominated by a long section called the Canadian Charter of Rights and Freedoms, outlines the civil rights of each Canadian citizen.
Laws passed by the Canadian government (or any provincial government) are not allowed to violate the Charter of Rights and Freedoms. Section 24 of the Constitution Act, 1982 gives Canada's courts the power to overturn laws that violate the Charter, and since 1982 it has become common for Canadians to sue governments over laws and policies that they claim violate their Charter rights.
All laws limit rights and freedoms to some degree, but Section 1 of the Act explicitly states that these limits must be "demonstrably justified in a free and democratic society." It's up to the courts to figure out when a law stops being a "demonstrably justified" limit on a freedom and starts being a violation of that freedom.  In order to prevent the courts from overturning an extremely popular or important law, the Charter contains a section known as the Notwithstanding Clause (Section 33) that allows the federal or provincial governments to pass laws that violate the Charter so long as they're temporary (the maximum is five years) and don't violate a small group of super-protected rights (democratic rights, mobility rights, and official language rights).
Though the Notwithstanding Clause was supposed to appease fears about the Charter, the idea of the government passing openly unconstitutional laws quickly became very controversial.  Many argue it should be abolished.  The Quebec government has regularly invoked the clause to pass secularism laws.  The Premier of Ontario famously invoked the clause during Covid to curtail third party election spending on advertising by unions.
The Canadian Charter of Rights and Freedoms sets out those rights and freedoms that Canadians believe are necessary in a free and democratic society.  The Constitution is a set of laws containing the basic rules about how our country operates.  The Constitution is the supreme law of Canada; all other laws must be consistent with the rules set out in it. If they are not, they may not be valid. Since the Charter is part of the Constitution, it is the most important law we have in Canada.  Any person in Canada – whether they are a Canadian citizen, a permanent resident or a newcomer – has the rights and freedoms contained in the Charter.  The Charter protects those basic rights and freedoms of all Canadians that are considered essential to preserving Canada as a free and democratic country. It applies to all governments – federal, provincial and territorial – and includes protection of the following:
fundamental freedoms, democratic rights

freedom of conscience and religion;
freedom of thought, belief, opinion and expression, including freedom of the press and other media of communication;
freedom of peaceful assembly; and
freedom of association.

the right to live and seek employment anywhere in Canada

Every citizen of Canada has the right to enter, remain in and leave Canada

legal rights (life, liberty and personal security)
equality rights for all
the official languages of Canada
minority language education rights
Canada's multicultural heritage
Indigenous peoples' rights
The following are examples of sections of the Charter that are/will be tested in the courts for violations as a result of governmental Covid policies:
1. s.2 (Religious Freedoms, Freedom of Conscience)
Government policies requiring vaccine passports (e.g., for air or train travel, school attendance) are an indirect infringement of the Charter's section 2(a) protection of freedom of religion and conscience.
 

s.6 (Mobility Rights)

Under s.6(1) of the Charter, citizens of Canada have the right to enter, remain in and leave Canada, and under s.6(2), both citizens and permanent residents have the right to (a) move to, reside in and (b) gain a livelihood in any province.

For international travel, does the establishment of a COVID-19 vaccine passport regime at Canada's borders constitutes an infringement of mobility rights.
For inter-provincial travel, one has a right to move to a province without pursuing a livelihood, or pursue a livelihood in a province without establishing residence. Vaccine passports may erode these interprovincial mobility rights, particularly if provinces/territories establish a "patchwork" of non-interoperable passport

s.7 (Liberty Rights)

Section 7 of the Charter provides that, "Everyone has the right to life, liberty and security of the person and the right not to be deprived thereof except in accordance with the principles of fundamental justice." This Charter guarantee includes an internal limitations clause, allowing governmental entities to limit these rights, provided that such limits are implemented in a manner consistent with principles of fundamental justice.

Does the vaccine passport regime infringe one or more of the protected rights to life, liberty and/or security of the person? If so, are the infringements inconsistent with some principle of 8 fundamental justice, i.e., are they arbitrary, overbroad or grossly disproportionate
If so, can the vaccine passport regime nonetheless be saved, under s.1 of the Charter, as proportionate and "demonstrably justified in a free and democratic society?" Mandating injections that are not out of the testing phase and recording more adverse effects and deaths than all other vaccinations combined over the last twenty years, for a virus with less than a percentage point risk of death for anyone under 65 should not be demonstrably justified
The Supreme Court of Canada, in a foundational case, established that in Canada freedom means the absence of coercion or constraint. If Canadian governments move to force or otherwise mandate vaccines, they need to be effectively and immediately challenged in court.

s.15 (Equality/Discrimination)
The Charter's s.15 guarantee of Equality Rights prohibits "discrimination based on race, national or ethnic origin, colour, religion, sex, age or mental or physical disability," and the Supreme Court has ruled that certain other "analogous grounds" are protected as well and include characteristics that are immutable or at least difficult for a person to change (e.g., sexual orientation, citizenship).
Justice Centre ranks worst
Charter rights violators among provinces
The Justice Centre for Constitutional Freedoms (JCCF) is recognizing the fortieth anniversary of the Charter of Rights of Freedoms by ranking the provinces that violated it worst during the COVID-19 pandemic.
"April 17, 2022, marks 40 years since the Canadian Charter of Rights and Freedoms became a part of Canada's Constitution," said JCCF president John Carpay. "But this date has been marred by the long list of serious Charter infringements perpetrated against Canadians by the federal and provincial governments over the last two years."
The JCCF has been on the front lines of the fight against government and institutional pandemic restrictions, including on the ground in Ottawa during the Freedom Convoy.
Its new report, titled "Who had the worst bunk in Canada's locked down barracks?," gives Quebec bottom honours as the worst trespasser on Charter rights, with Prairie province Saskatchewan – the first to drop restrictions – coming in as the "least worst."
The report notes that whereas the provinces all began with more or less the same restrictions in March 2020, time and differing understandings of "the science" created a wider disparity of responses to the pandemic. As a result, Carpay noted, "some Canadians suffered much more than others."
1. Quebec 
According to the report, Quebec during COVID was "easily the worst offender of freedoms guaranteed by the Charter and the worst place to live in Canada."
"With its totalitarian-style nightly curfews, inter-provincial travel restrictions, restrictions on travel within the province, threats of a tax on the unvaccinated, disregard for religious freedom, an imposition of vaccine passports for places of worship, and the continuation of mandatory mask-wearing, Quebec earns the top spot as the worst offender of the Charter," Carpay said.
Quebec also banned Canadians without COVID shots from accessing groceries when it brought in an order requiring proof of vaccination to enter big box stores. The ban caused ads to appear online by those offering to go shopping in stores the unvaccinated could no longer enter.
As the JCCF notes, the mandates are not yet over in Quebec either. The province is also launching a campaign promoting fourth boosters against the "sixth wave."
2. British Columbia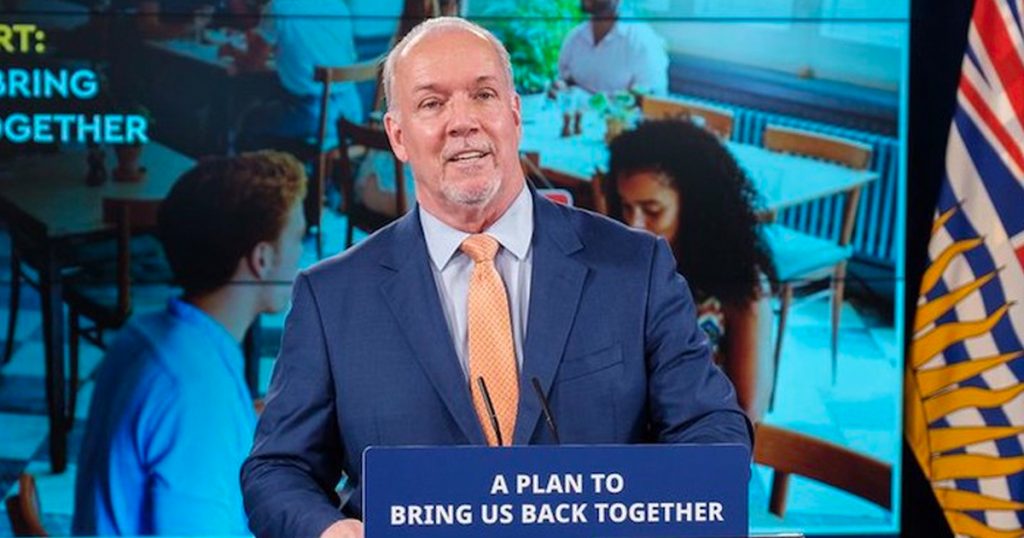 Despite its formerly libertarian reputation, B.C. came in as second-worst violator, not only for its continuing vaccine mandates against healthcare workers in both the public and private sectors but also for its seemingly arbitrary closure of houses of worship.
"For example, British Columbia ordered houses of worship to be closed, and they were closed for 14 months," the study reports.  "All provinces placed some kind of limitation upon religious observance of course, but B.C.'s blanket, lengthy, all-purpose closure was a unique interpretation of the supposed science behind Canada's Covid response."
B.C. was the last province to announce its timeframe for lifting COVID restrictions and also the last to lift its vaccine passport. Last Christmas, provincial health officer Dr. Bonnie Henry came in at number one in True North's "top 10 worst and weirdest winter COVID restrictions" when she ordered that unvaccinated people would not be allowed to gather over the holidays.
3. Manitoba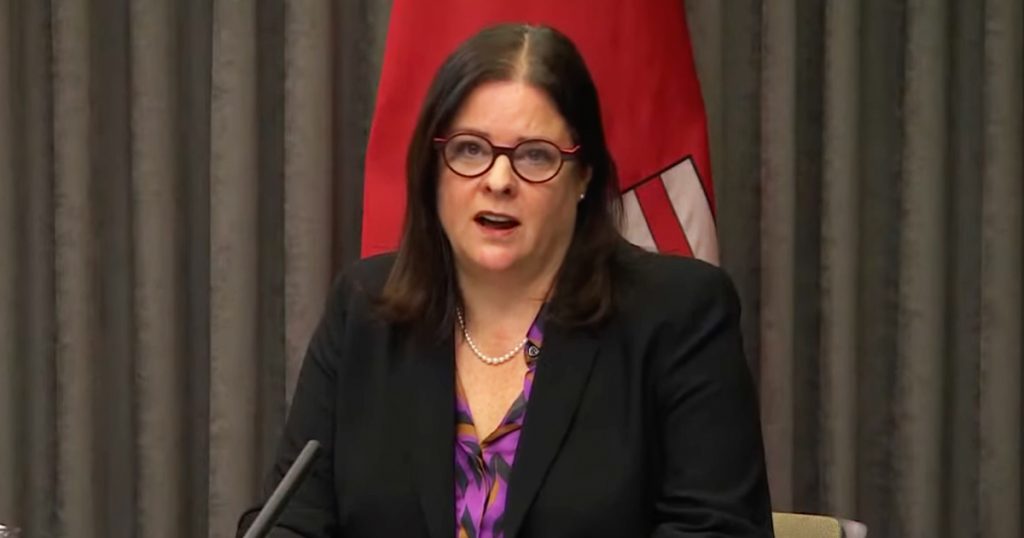 Canada's People outside of Canada's easternmost Prairie province might have missed it, but Manitoba was an early and zealous advocate of harsh lockdown measures.
"Manitoba comes close to B.C. in the rank-ordering for second-worst abuser of Charter rights," the report reads. "Like B.C., Manitoba seriously infringed both religious freedom and mobility rights, closing all houses of worship from November 2020 to February 2021, and again in May of 2021… it joined Ontario and Quebec in mutually closing its provincial borders to supposedly "non-essential" travel."
"It was also in Manitoba that People's Party Leader Max Bernier was arrested and charged under Manitoba's Public Health Act for assembling in a gathering at an outdoor public place and for failing to self -isolate upon entering Manitoba."
4. Ontario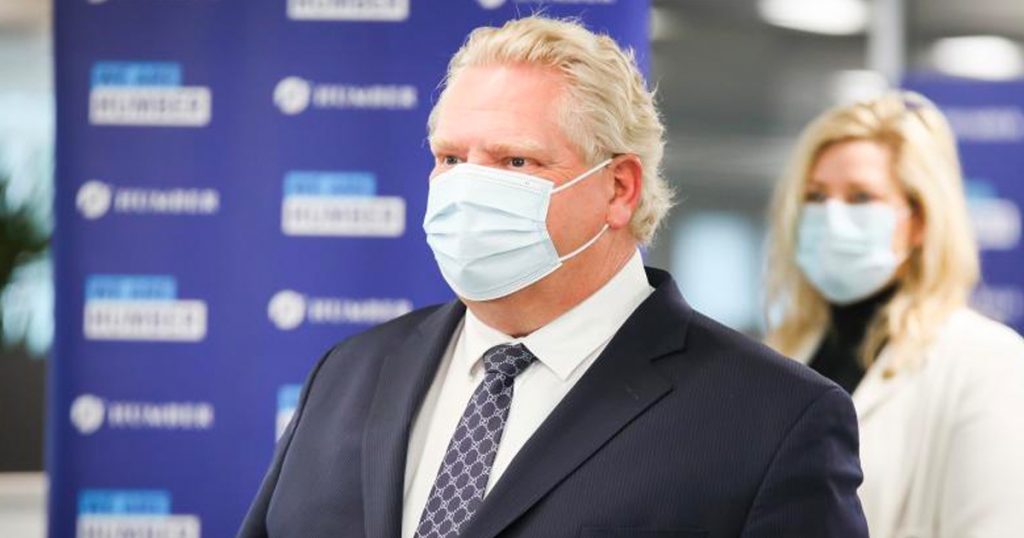 According to the JCCF, Canada's largest and most populous province came in somewhere near the middle of the mob. Ontario shut schools the longest and also closed its borders. As the province of the Freedom Convoy and Ambassador Bridge border demonstrations, it also highlighted emergency measures and legislation enacted to shut down pandemic protests.
"Lengthy provincial stay-at-home orders, intended by Premier Doug Ford to be enforced with random police stops, showed an alarming government comfort with Soviet-style enforcement," the report stated.
"Ontario's mutual border closures with Manitoba and Quebec also violated Canadians' Charter right to move. The province prosecuted and fined some pastors and congregations which defied public health orders, but unlike Alberta, at least did not jail anyone."
5.   Atlantic "Bubble" Maritime Provinces
While each Atlantic province offered its own potential examples of Charter and even human rights violations during COVID – including New Brunswick allowing grocery stores to ban unvaccinated Canadians – the JCCF grouped them into a single unit due to their collectively closed border.
"The four Atlantic provinces (Nova Scotia, New Brunswick, Prince Edward Island and
Newfoundland and Labrador) established the so-called Atlantic Bubble," the report read. "Within this bubble, residents were permitted to move freely."
"However, other Canadians were barred from entering these four provinces unless government determined the reason to be 'essential.' The RCMP set up roadblocks on the Trans-Canada Highway to enforce the exclusion. One could hardly imagine a more unambiguous violation of the Charter section 6 mobility rights to move freely within Canada."
6. Alberta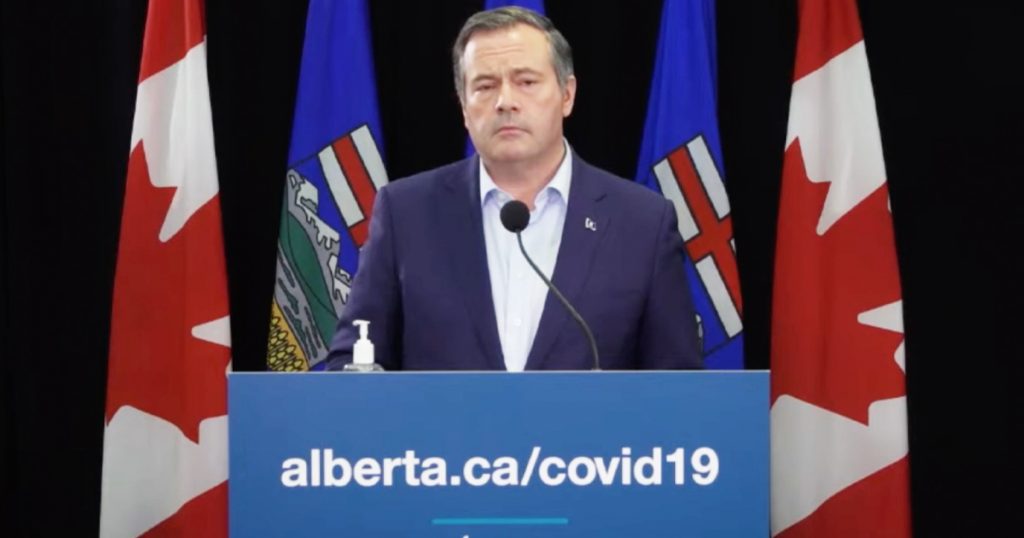 The second province to lift COVID restrictions, Alberta came out ahead of others in most respects. Alberta was also the first province to (partially) rescind a vaccine mandate for healthcare workers, although the order still applies to new hires.
The JCCF also noted, however, that it was the only jurisdiction to jail pastors who defied public health orders.
"Pastors (Jim) Coates and (Tim) Stephens were both charged with exceeding capacity limits," the report recounts. "Pastor Coates spent a month in jail, while Pastor Stephens served three days before the Alberta Crown took the position that his arrest was 'unlawful.' Pastor (Artur) Pawlowski had been arrested before for holding religious services without following public health rules, and in October 2021 was fined $23,000 and handed 18 months probation."
"Operating under (Alberta Health Services) instructions, police padlocked their churches and arrested the pastors. All were jailed. Pastor Coates was held for more than a month, much of this time in solitary confinement with only one other cell mate, and very limited times outside of his cell. He was also fined $1,500."
7. Saskatchewan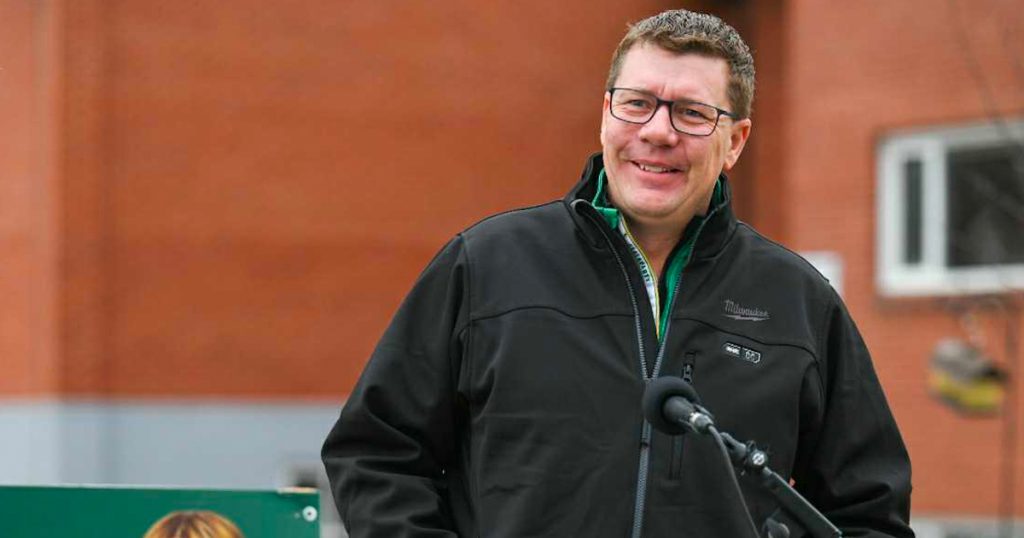 Saskatchewan premier Scott Moe was the first to announce he would be lifting COVID restrictions back in early February. As the JCCF notes, Saskatchewan was also less committed to lockdowns even though its policies echoed other regions. As such, Carpay deemed the Land of Open Skies the "least-bad 'bunk' in the locked down 'barracks.'"
"All-in-all, it appears that Saskatchewan's violations of Charter rights and freedoms were the least severe in Canada," the report concludes.
"If true, this is no cause for Saskatchewan or its people to celebrate, because in every Canadian province the 'two weeks to flatten the curve' became two years to flatten our freedoms."
Sources :